I think that we broke a record this year!
Previously on last years [CLICK].
note : 
1. These are unordered lists, please understand my bad memory heheh :-(
2. These aren't actually itikaf. I was only had mabit, except for Darussalam one.
Daarut Tauhid (Jl. Gegerkalong Girang)
DT has a muhasabah ("verbally" guided contemplation) session. Probably for a branding itself. FYI, At-Taqwa Masjid also has a muhasabah session (it's near from DT). With around 1 Juz Qiyamul Lail, DT completes last part of a night with that session. After that, you have to find sahur by yourself (Nasi Goreng sellers are around it) or take it from the organizer if you are registered.
An-Nuur (Jl. Pasteur)
An-Nuur. THE so-called Biofarma's An-Nuur Masjid, heheh. With same branding year after year, this one was really crowded, IMO (which is actually good! Alhamdulillah). There was a Ta'lim session before resting session (not a bedtime storytelling).
Habiburrahman (Jl. Padjajaran)
Two words for Habiburrahman : 1) Crowded; 2) Crowded. Unfortunately, they didn't hold cleanliness in back part of main room, because they allowed people for having sahur inside the masjid.
And I saw the man from "Preman Pensiun" cast who came to this masjid. I don't know, but he left the masjid around 12 at night. Before it, a lot of fans surrounded him so badly.
Al-Hikmah (Jl. Supratman)
This one has a Muhasabah session too. But one thing I remember was that Al-Hikmah had Qiyamul Lail with really good recitation (quite slow speed and familiar surahs). After that, we were having sahur in one plate for one group. Neat!
Salman (Jl. Ganeca)
We're not gonna talk about its Ta'lim session with super cool Speakers (which was I envy D-: since I couldn't come )
I had a feeling that Salman gave us more than a Juz in Qiyamul Lail session. But this probably only because of my weakness, heheh.
Al-Lathiif (Jl. Cendana)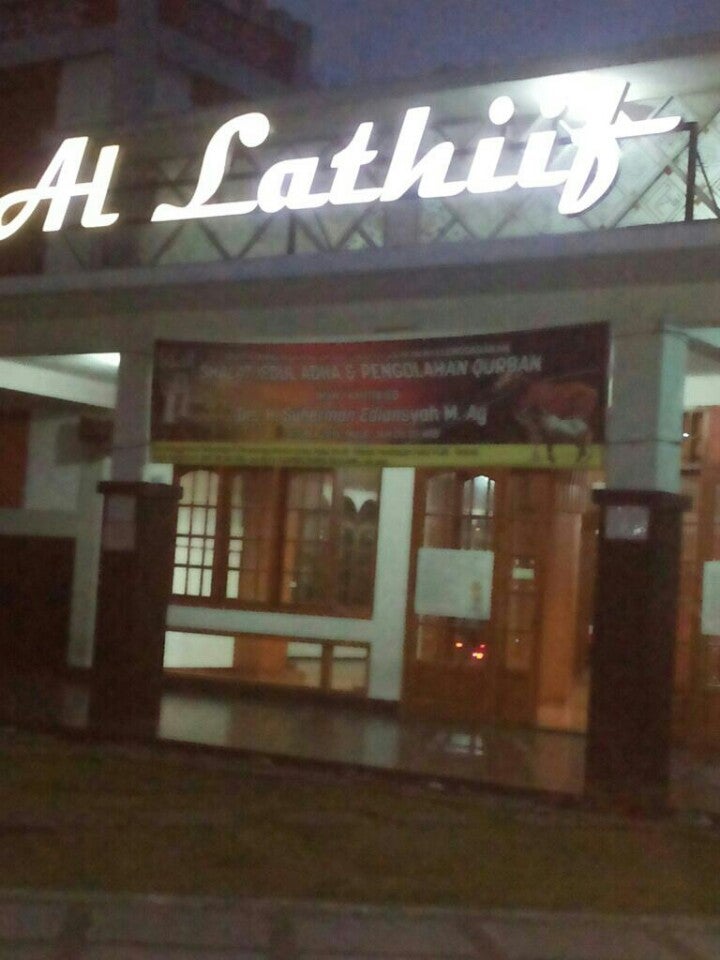 OK, so I would call this Masjid is a Rising Star. Lots of youth came along, bro. And with super cool recitation for Qiyamul Lail and Sharing session after Shubuh, this one should be in your list. They are creating an unique branding also.
Darussalam (Parompong)
Darussalam is placed near with my home so I decided to stay in there for a day. Quite has a same branding with another Masjid around Geger kalong, but you will have sahur session with different foods each day provided by a particular family's turn (it's organized, actually).
Al-Irsyad Satya (Padalarang)
I'm not actually planned for this but, the journey was also fun, though. Situated in far away place from Bandung, you won't forget the experience and (the temperature!), because it has an unique architecture with front side opened to jamaah place. Hopefully they will organize sahur session better next year :-).
Conclusion
Thanks to govt for giving us a full holiday! hahah XD
Bonus :
– Written in 1436h –